A Most Excellent Sticker Pack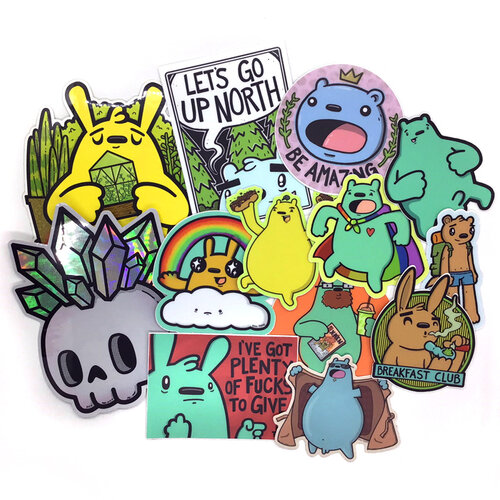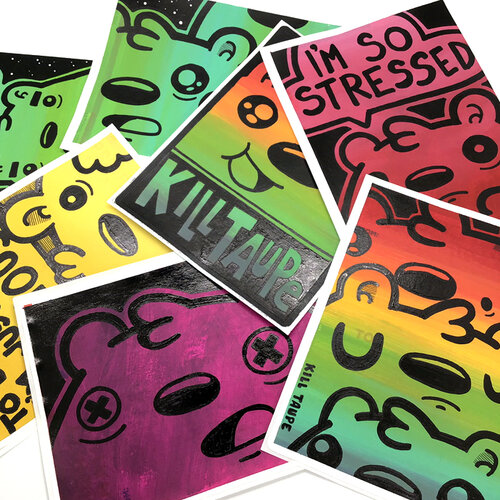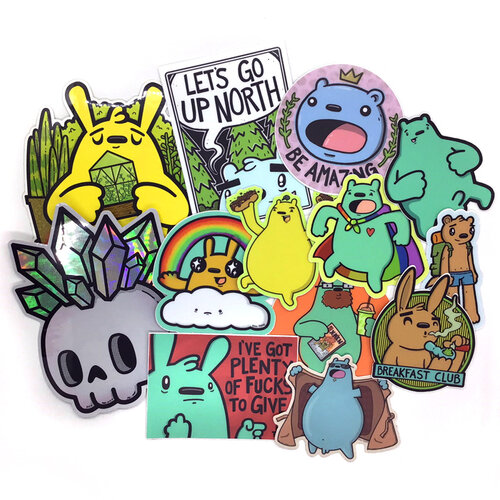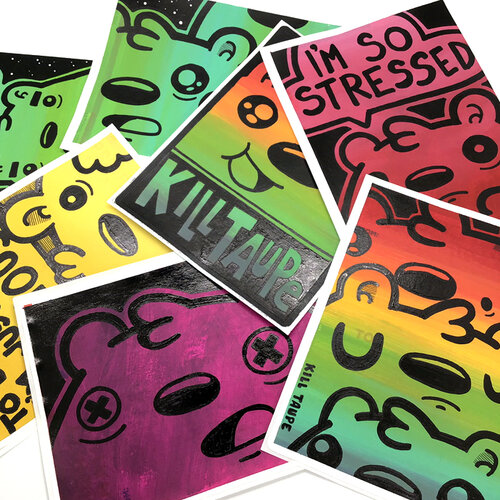 sold out
A Most Excellent Sticker Pack
So many stickers! Put one on your ride. Put one on your laptop. Give one to a friend. Give one to your stupid upstairs neighbor that's constantly stomping around. Put one on your bike helmet. Put one on your cat, but don't get mad when your cat hates you.
Each pack contains:
Terrarium Rabbit

Holographic Crystal Skull

Let's Go Up North

Rainbow Rabbit

I've Got Plenty of Fucks to Give

Be Amazing

Coney Dog Bear

The Kill Taupe Sticker

Flasher Bear

Rainbow Warrior

Bear Boner

Hiking Squirrel

Breakfast Club

One randomly selected hand painted postal label sticker
Limited availability! Shipping in the US included!